Los Angeles!
On our journey from Clovis to Los Angeles, we dropped by at a Premium Factory Outlets where we spent alot! Now I truly understand what Shahira meant by "You will spend alot in America!". We were all hooked to one shop particularly Coach. The price were all slashed by 50%. I spend over USD$500. But it was all worth it. I got myself a sling, Irman got me another sling (Yes, I prefer slings than handbags, preferably those that can fit an umbrella.). I got Ibu a handbag and some pouch. Nurul got a pouch too. My bridesmaids also got little coin pouch. It was really a shopping spree! Not forgetting how Irman's siblings were all spending too. We went a wee bit crazy!
After all the shopping, we checked in Le Montrose Suite Hotel and went for a walk by the Walk of Fame. I must say that I am dissappointed by the whole look of it. It wasnt as fantastic as I thought it would be! But at least we experience it, right?
The following day, we get up early and head to Universal Studios Hollywood for the early entry! We stayed day for a full day, taking our time to try all the different rides. The next day, we came back again, to buy some Harry Potter goodies and tried more of Mummy ride. By noon, we had enough of USH and told Nana to drop by Santa Monica Pier. Wow, this place is the bomb –  we all love the rides. What amazed me was the fact that Irman's dad was with us throughout for all the rides! Where can you get such Yayi now? I hope he had such a fun time with his granddaughters! I shall just let the photos do the talking!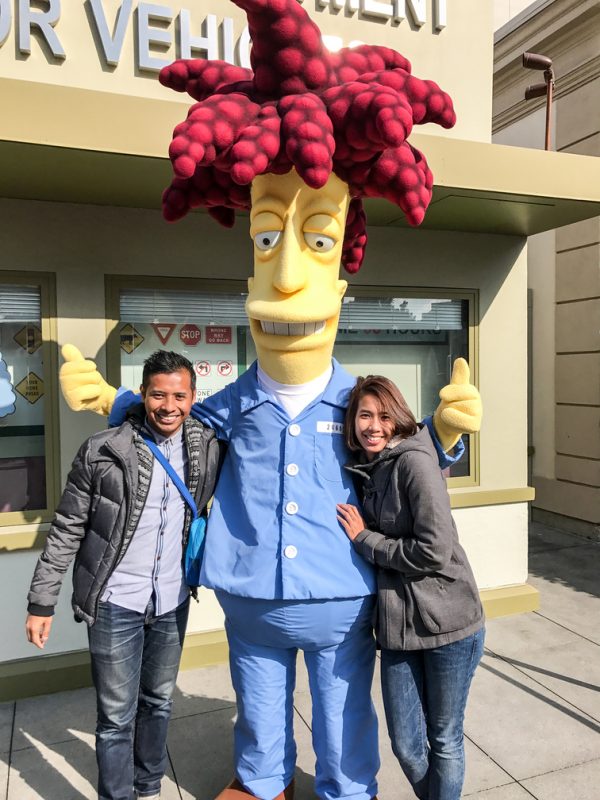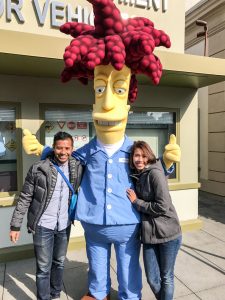 The next day, Irman's Dad, Sister and us went to hike up Mount Lee to get close to the Hollywood Sign. Irman's Dad was abit reluctant to hike with us (I think he kinda regret joing us up Yosemite? haha). But then, he agreed. So was his pregnant sister! Kudos to them! We get to witness a stunning view of the Hollywood Sign as we pace ourselves through the entire journey. We get a close encouter with the Sign, whch is off-limits to human hands, just below the ridgeline at the 1708-foot summit of Mt. Lee. We also get pretty close to the sign's 45foot-tall aluminium letters, where we get to see the DOOWYLLOH sign, dreamy towers of downtown Los Angeles that day!
That sums up our trip to Los Angeles. After the hike up to Hollywood Sign, we head back to hotel, check out and head back to Clovis! It was – breathtaking! On the last day in America, Nan brought all of us to Shaver Lake to experience the snow! What a way to end our trip – now, I wanna stay there longer can?
Now, where should we go to next for our Honeymoon?