San Francisco!
We spent quite some time in San Francisco before heading to Clovis, Fresno. Alright then, where do I even start on SFO? Well, we took a domestic flight from Las Vegas to San Francisco and Nana fetched us at the Airport. We checked in our luggages in the hotel and head out for lunch at the nearest Indonesian restaurant. After which, we went for a short walk around SFO, particularly near the United Square. Soon after the rest went back to Hotel and of course, Irman and myself must go out to explore the city. We decided to blend in – rent a bicycle and tour round the city. We were not prepared for this shit! The slopes are just too steep! I fear I might hit the ground and break my jaw/tear my jaw skin apart (yes, I know, I have a wild imagination). We press on for awhile. But the journey to Twin Peaks was all the way uphill, that we decided to park our bike and walk up for about another 20-30minutes. Glad we did that, or else we may not be able to catch the sunset! It is amazingly beautiful! Too pretty and I am contented to be able to witness this with the love of my life, Irman Karim!
After the sun has set, we head back to our bikes and cycle back to the hotel. We had to be back by 7pm, in order to fetch Erne, her kids and Irman's Dad at the Airport. We waited quite awhile for them to arrive. Before heading back to hotel, we dropped by a burger place (I forgot the name of the eatery!). The following day, we all head out to Alcatraz! I thought it's gonna be boring, but hell NO! It was enriching 🙂 I get to experience how it feels to be in a cell in the late 1970s. The federal prison on Alcatraz Island in the chilly waters of California's San Francisco Bay housed some of America's most difficult and dangerous felons during its years of operation from 1934 to 1963. We learnt about some of the famous inmates and their attempts to escape! The federal penitentiary at Alcatraz was shut down in 1963 because its operating expenses were much higher than those of other federal facilities at the time. (The prison's island location meant all food and supplies had to be shipped in, at great expense.) Furthermore, the isolated island buildings were beginning to crumble due to exposure to the salty sea air. During nearly three decades of operation, Alcatraz housed a total of 1,576 men. Interesting right? After a 2 hours tour at Alcatraz, we met Nana and the rest back at the port and proceed for lunch at Fisherman's Wharf. We had a whole lot of seafood especially oysters!
After lunch, we head down to the Golden Gate Bridge! It was once called "the bridge that couldn't be built"! Today it is one the seven wonders of the modern world. This magnificent span, perhaps San Francisco's most famous landmark, opened in 1937 after a four-year struggle against relentless winds, fog, rock and treacherous tides. 4 whole years!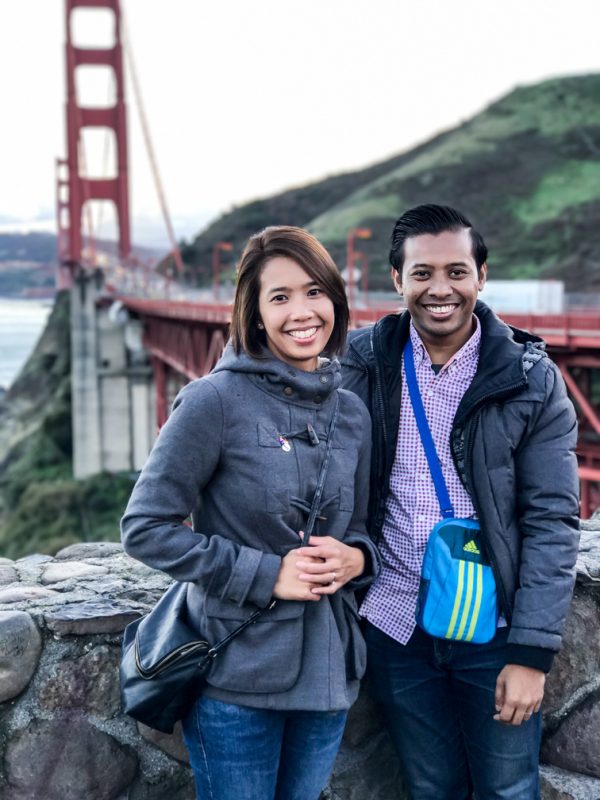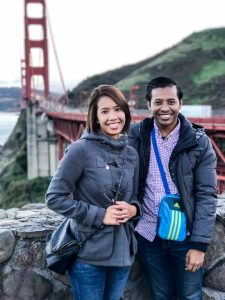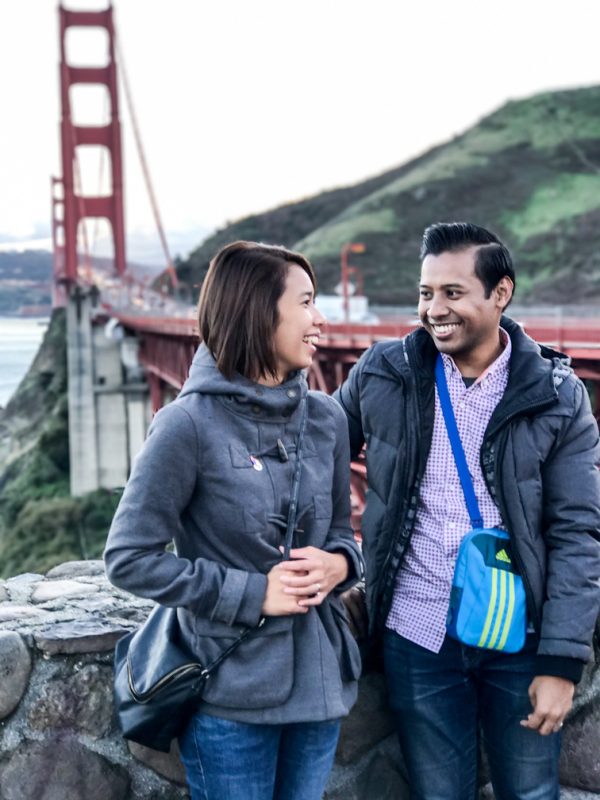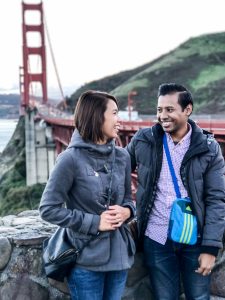 After the walk across Golden Gate Bridge, we stayed overnight at Millerton Lakehouse. I remember how we were first hooked to the Investigation Discovery (ID) channel all night long and for the entire trip too! The next morning, we went out to play the swing, have a breather out in the open with fresh air and of course, to play with the drone. Ouh, not forgetting climbing trees and also sliding down a gentle slope!
After lazing around at the lakehouse, we head back to Nana's place at Clovis where we stayed there most of the time. This made me wonder, how many houses does Nana and Fawzi have? Singapore 3, America 3, Saudi ?? How do you even manage those house? Haha. While we were at Clovis, some days we head out for some shopping, somedays we just stay home and cook together. For instance, we all cooked outdoors on one of the day. Irman and myself cooked Aglio Olio and Nana cooked her beef burgers. Can't phatom we actually BBQ out in the open during WINTER. Lucky got heater! Some nights, we will eat out. One place I feel like a kid is at: Chuck E Cheese's. Well, they should have such eatery in Singapore. Pizzas with arcade and playground along with it!
Next up, I will share with you what I would consider to be my highlight of the trip: the climb up Yosemite through the Yosemite Upper Falls Trail. We were not mentally prepared to hike up with minimal water and food in our bag. It is only after we hike that I read up more about the trail – it is definitely a difficult one especially during winter. This trail is one of Yosemite's oldest historic trails (built 1873 to 1877), the Yosemite Falls Trail leads to the top of North America's tallest waterfall, which rises 2,425 feet (739 m) above the Valley floor. It was definitely tiring despite lesser baggage this time. This hike made me realise that Irman is indeed my cheerleader. He was pushing me on, everytime I wanted to give up. I am glad and contented with the fact that I manage to complete this hike not just with Irman alone, but with my future father in-law. 😉
Top of Yosemite Falls
Distance: 7.2 miles (11.6 km) round trip
Elevation: 2,700 ft (823 m) elevation gain
Difficulty: Strenuous
Time: 6-8 hours round trip
Now you get it when I say the hike was the highlight of the whole trip? Did I mention to you that we took 4 hours to reach the top? By then, it was almost dark? And Nana had to drop us a bomb saying she wanna leave us there? I was so scared lor. But I knew she won't do that cos her dad is with us. She wouldn't leave her dad right? Well, in short, we made everyone else waited for us for the whole 6 hours! One more thing –  we descend down the icy trail in the dark with just hp flashlights to guide our way. It was nerve-wrecking. Slippery, dark and afraid we might be off-track….We descend in 2 hours with NO REST at all! We just kept walking down all the way to the car. It was one word –  worth it! Next, to Los Angeles!