3 days OH MY
We are now down to THREE days to our Wedding Day. Thrilled and excitement has slowly knocked on my door. I am turning a wee bit Bridezilla (inner me, sorry hor I don't impose it on my loved ones). I feel kinda stress cos I am afraid that things will not go according to plan. Yeah, I have a wedding planner, but I still wanna meddle with the planning. I just have to edit itineraries, ask and ask and a million more questions in my mind.
I have been sleeping rather late past few days, not sure if it is the jitters or maybe I am just clearing work before I proceed to my 5 days UPA with minimal disruptions from work (except that I have to come by work to collect piles of marking cos it is EOY period for the students).
Are we honeymooning after the wedding? No, we are moving in! I am more excited to move in than my actual wedding day. I've got to put that thought aside because WOMO -we only marry once RIGHT? So, here we are, doing what we can to piece the wedding preps altogether. Come Thursday, I am just gonna chill. 3 work-day week for me, run errands, collect gift trays, bridal spa treatment, Henna Party and be married. We can do this! Anyways, I am spoilt for choice lor cos my Henna Artist asked me to choose Henna designs for this Friday's Henna Party. I have 5 designs in mind, but still pending review from Irman. Decisions decisions decisions…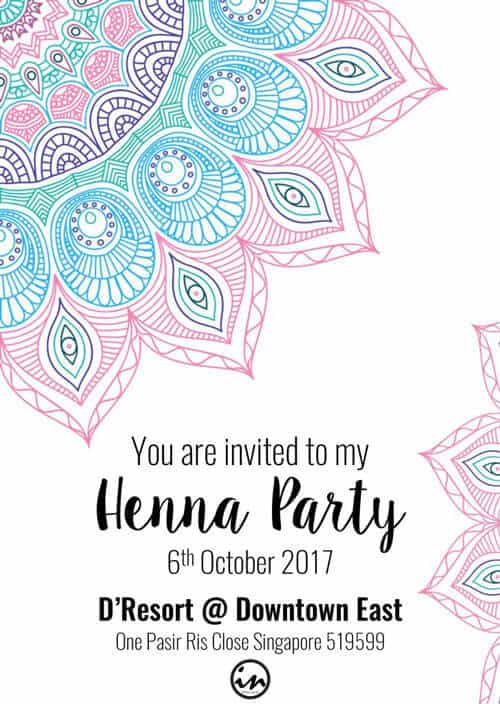 Anyways, we had separate briefings for the Bridesmaids, Groomsmen, my family and Irman's family. I must say, it definitely helped us to know the programme flow very well (at the back of our mind). This will keep us updated and spot any loopholes as much as we can. Not forgetting, always having someone to take care of every little thing, especially the important documents like NRICs, cheques, mahar etc. We made sure that every aspect of the wedding has one of our family member or bridesmaids or groomsmen overlooking it. Or rather, I spell out each day, each task assigned to each person as explicitly as possible. At least, it keeps my mind at ease knowing that we have our important people around us to help us ensure that the event went on smoothly. Now, I wonder if our bridesmaids, groomsmen, and family feel overwhelmed? Hahahaha….
Now that it is 3 days away, I honestly feel we are now good to go! We have cleared all grounds, and now just tawakkal and hope everything goes on as smoothly as possible, Insyallah. I couldn't thank everyone involved in this wedding enough lor – they have done a lot for us actually, especially on the actual day!
Talking about Hadang, I am thrilled abt the Hadangs we have in store for Irman and his Groomsmen. It is two Hadang stations, one mend by my siblings and the other mend by my trusty girlfriends. Well, I can't say much abt Hadang in this post, so as to ensure that Irman wouldn't know what is in store for him. Perhaps I will blog more about it in the next blog post, when our wedding photos are ready perhaps! Because I have to say that the hadang activities are really interesting – and like I said, it involves my love for Harry Potter. Stay tuned for more details on Hadang after our wedding! Trying to resist leaking of information lor….
Next up, our Berkat is here! Like finally, we have 50 of it with us for now. The other 950 berkats, will be transported to the wedding venue itself. I have to say, the little containers are toooooo pretty. The stickers are really in-line with our banner, wedding card, Instagram live feeds etc. And being all OCD, I feel at ease knowing every small detail are taken care of. Ahhh the serenity – knowing all are aligned perfectly! <I think I may need to see a psychologist lor. Quite disturbing to see how I need everything to be under control and aligned.>
Now that every small details are (kinda) taken care of, I am ready to pamper myself. I have my Maid of Honour, Aisyah, arranging a Bridal Spa at Wayan Wellness and Spa Retreat for me on 9th of September. I feel like a royal queen. I mean, come on, they massaged me, scrub me, lather me with some honey/coconut paste that makes my skin smoother than a baby (exaggerate much), give me a hair treatment as I soak myself in their bathtub filled with Goat milk. I think it was a good 2 hours session, too good to be true! It was too good that I decided to book another session (on the spot) for 5th October which is tmr and honestly, after 4 weeks in Term4, this is what I really need. I feel too pampered already la, but XIE XIE ni Aisyah. We definitely need to take time off from our Husbands and Kids in the future, and continue this pampering regime every quarter of the year? Can we, Irman and Fithrin? Haha. Well, as per normal after the royal treatment, the ladies head back to meet the rest for a well-deserved DINNER. We love this makan place – open up in North leyyyy, particularly near our place…
Lastly, I just couldn't thank my girlfriends enough for having to plan a magnificent "Hen's Picnic Party" for me at my own house. Well, this reminds me of Irman – having to cahoot with my girlfriends by giving my home keys to Aisyah and of course, they sneaked into the house while Irman brought me out for lunch. To buy them more time (decor person was kinda late to set the decor up), Irman had to lie to me and say "He is having a stomach ache…". All that trouble to ensure that we miss 883 and give some time for the ladies to set up and get ready.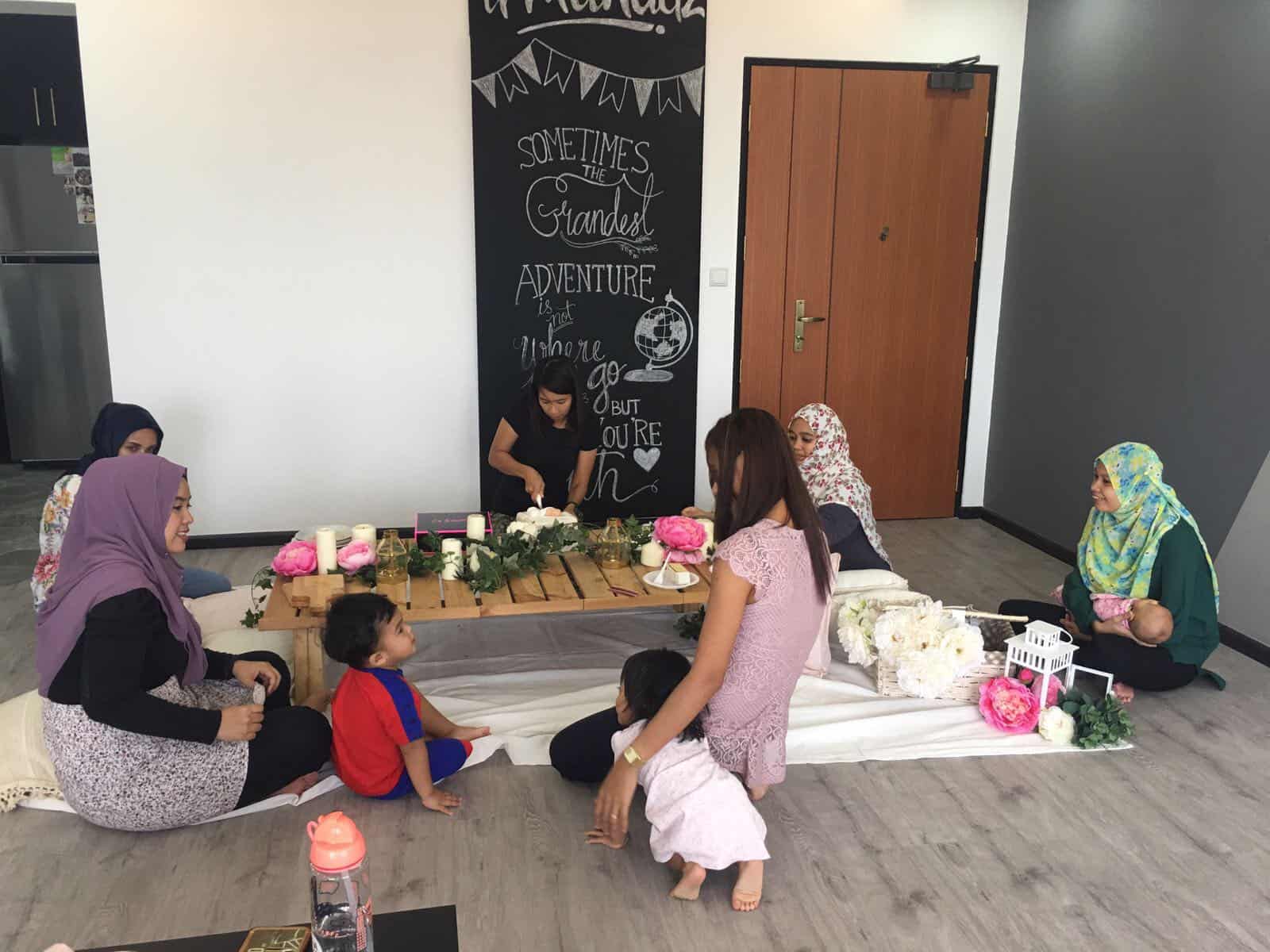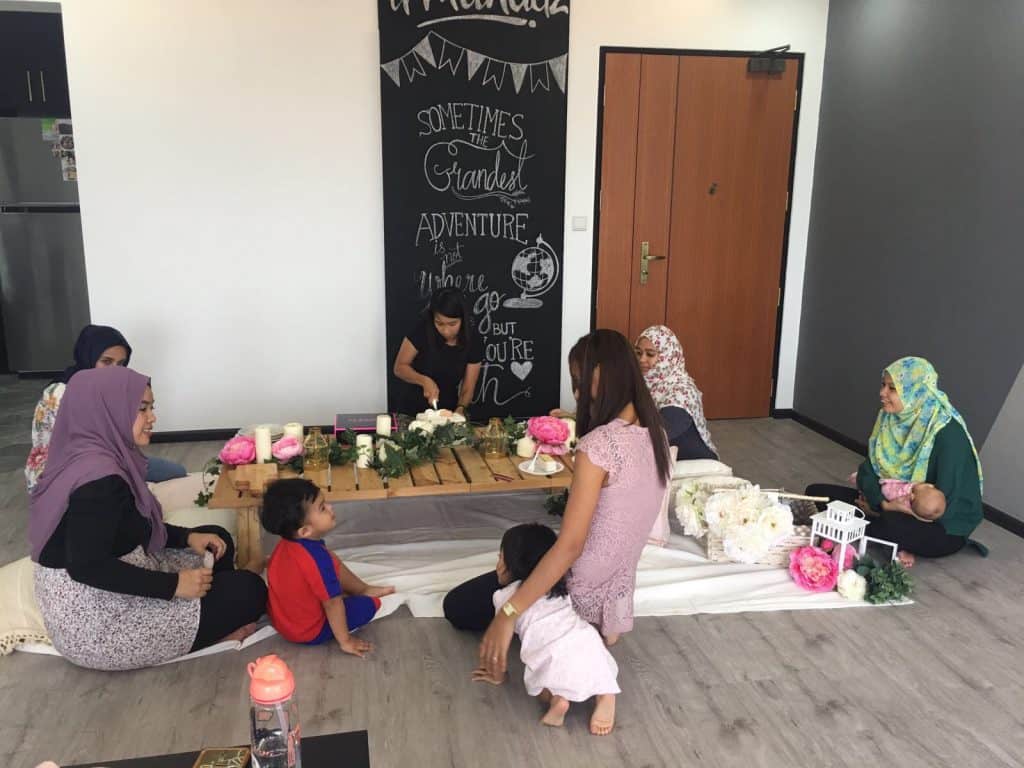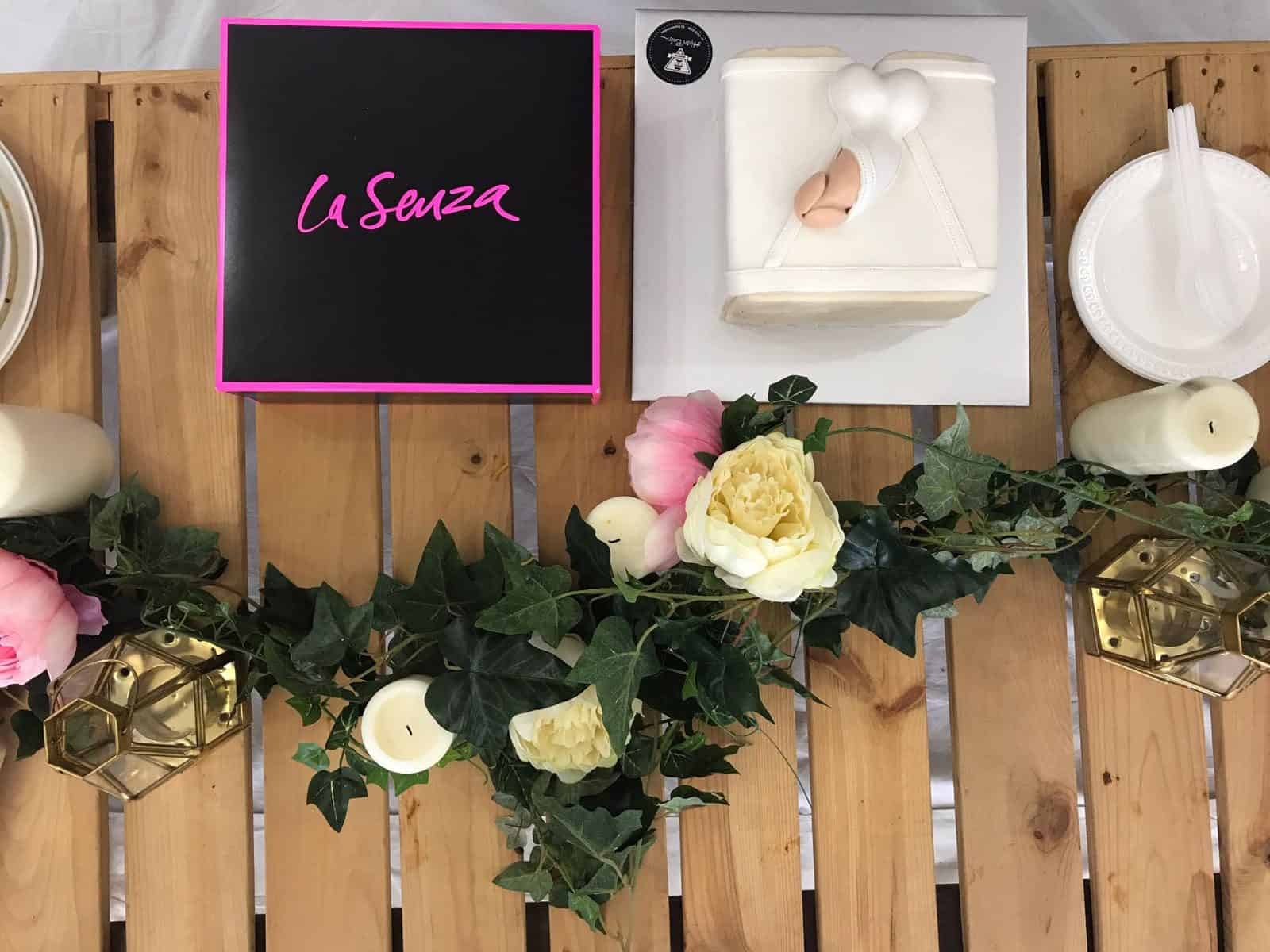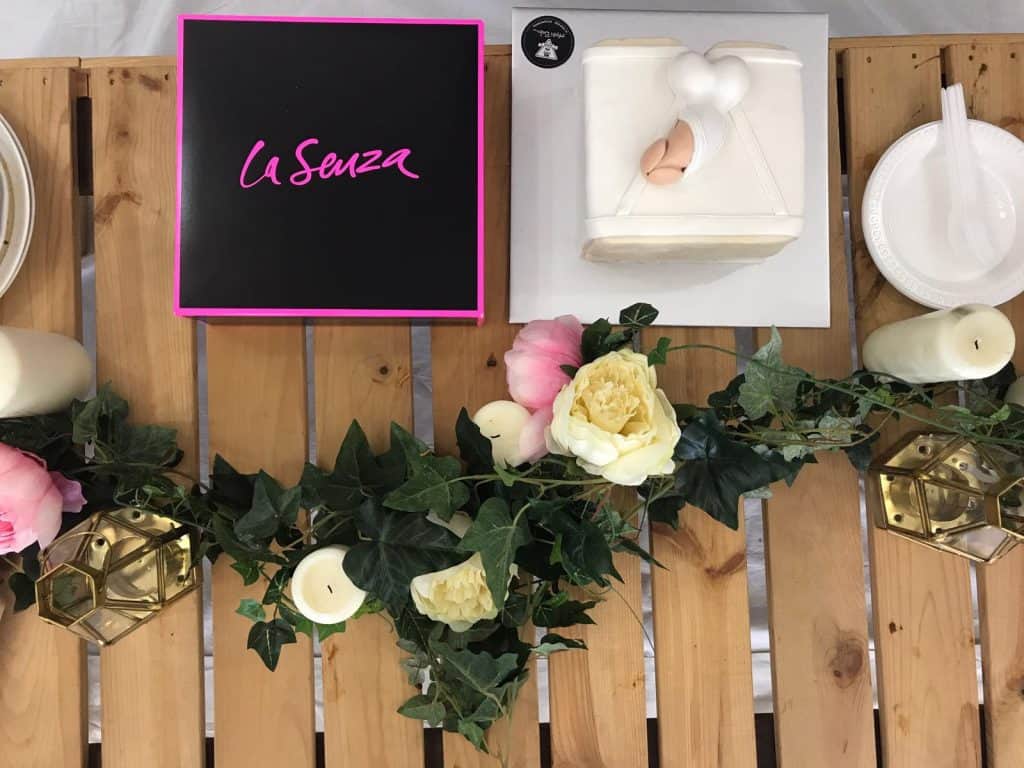 I entered the house and saw the whole set up. I am blown away… I really did not expect my girlfriends to surprise me! But it was definitely a wonderful surprise. It was touching too! I may not have a lot of friends, but I am sure I have quality friends that are always going to be there for me.
With that, I am sure we are all ready for the big day. Let's just hope everything goes on smoothly insyallah!