ONE more month to go!
It is us, again! We have been prepping ourselves for this road trip. Been running (despite the haze) and we planned to hike Bukit Timah 2 weeks prior to the actual climbing of Mount Taranaki and Mount Roys! Also, we are glued to the TV on every Wednesday 9pm on – Zoom NZ @ Suria. Aren't we that kiasu and semangat? Haha
On a hindsight, here's more updates to what we have booked for our NZ Roadtrip:
(1) Flight (SGD$1700 per person, to and fro)
We love Emirates and this is the third time we travel with Emirates together. We like the service they provide, the food cos they really feed us well! This time, we gonna stopover at Brisbane (to go) and Sydney (return). I have TEN whole hours to annoy Irman in the very small space that we have! To think again I have the whole of 17 days to irritate the hell out of him. Not to mention, the rest of his life!
(2) Car Rental + Ferry + GPS (SGD$500 per person for the entire trip)
We got ourselves a Red Ford Focus to bring us around NZ. This is a good deal, we have our GPS and Ferry tickets (Wellington to Picton) to crossover to South NZ. The first time we booked, we paid over $1K, weeks later we realised we can cancel that booking to get the same car at slightly below $1K. Of course la we jump ship! I think its a guy thing – search for good deals before buying AND after buying, also wanna search for better deals. Tsk. Anyways, I need to remind Irman to buy travel insurance in Nov! Once last thing to purchase.
(3) Farmstay at Hobitton (SGD$143 per person, per night)
On our first night in NZ, we are gonna stay in a 10 acre property with racehorses, ponies, grazers(hacks), hay sheds & a variety of farm equipment. The stable barn accommodates up to 12 horses and the property is a fully operating racing stables. We also have the opportunity to visit local Dairy farm to view milking process (seasonal). Hopefully this gonna be a good stay!
(4) Milford Cruise (SGD$66 per person, for a 3 hour ride)
Milford Sound is the most well-known and most accessible of all the fiords in New Zealand's Fiordland National Park, a World Heritage Area.  Its 16 kilometre (14 nautical miles) length is lined by sheer rock faces that soar 1,200 metres (3,900 ft) or more from the water.  At 1692 metres, the iconic Mitre Peak is a spectacular sight and New Zealand's most photographed mountain.
(5) Taopo Tandem Skydive and Bungy (SGD$438 per person for two activities)
This is the best thing you can do with your clothes on! By far, the most thrilling activity we gonna have in NZ. We gonna go for it! But first, must get insurance first ;p If you wanna know more about it, wait till we come back in one piece and share our experience with you!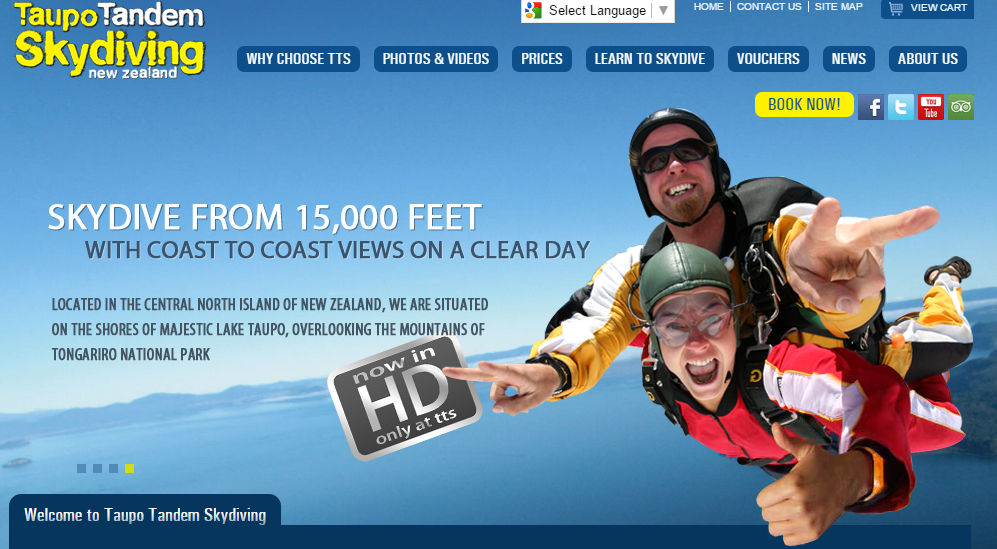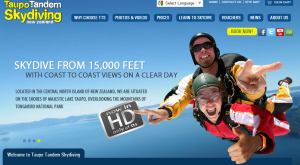 Till then! Bed is calling me already!