Our favourite city of Morocco – Marrakesh!
Marrakesh is a place that travelers either love or hate. But it's also one of these places where you need to adjust your expectations accordingly and be prepared that it's a place like no other. As for the both of us, we absolutely LOVEEEEE Marrakesh! People say it is unsafe to travel after dark, but I have my trustee husband who made sure we stay safe when travelling at night (okay, I really think travelling with a man, esp when he looks like one of them, really helps!).
In fact, we've been back to Marrakesh twice already and we still feel like we need to come back to experience even more of it. Why twice? Cos we arrive Marrakesh, spend a day there and off we head to our Sahara Desert Tour and then returned back to Marrakesh again for a couple of nights more. And let me tell you again; we 'crave' to return back to Marrakesh (this year!). After much thought, Irman convinced me to explore other countries first before coming back to Marrakesh in 2020 (soonest pls!).
Well, let's back track abit shall we?
We head off from Casablanca to Marrakesh on our Day 2. The train ride was about 2 hours 45minutes but along the way, there was a 1/2 hour delay due to multiple stops.
Once we reached, Marrakesh, we approached the ONCF ticket counter and purchased more tickets for the next few stops. Yes, it pays to plan properly and be kiasu to avoid any mishaps, esp in a foreign country. We managed to secure the night tickets to Tangier after we got back from Sahara. We also decided on buying the entire couchette as we do not want to sleep with random strangers. And true enough, we met the ONCF officer who claimed to love Singapore so much and has a good impression of Singaporeans, that he gave us good service. He allowed us to buy the entire couchette with payments for 2 adult tickets and 2 children tickets. Of course, our bagpacks = children. If not for this arrangement, high chance I will have to sleep in a Female Couchette (separated from Irman, no way!) After settling the night tickets, we walked over to Supra Tours to book our bus ticket to Essaouria! Then, checked in our riad at Riad La Porte Rouge!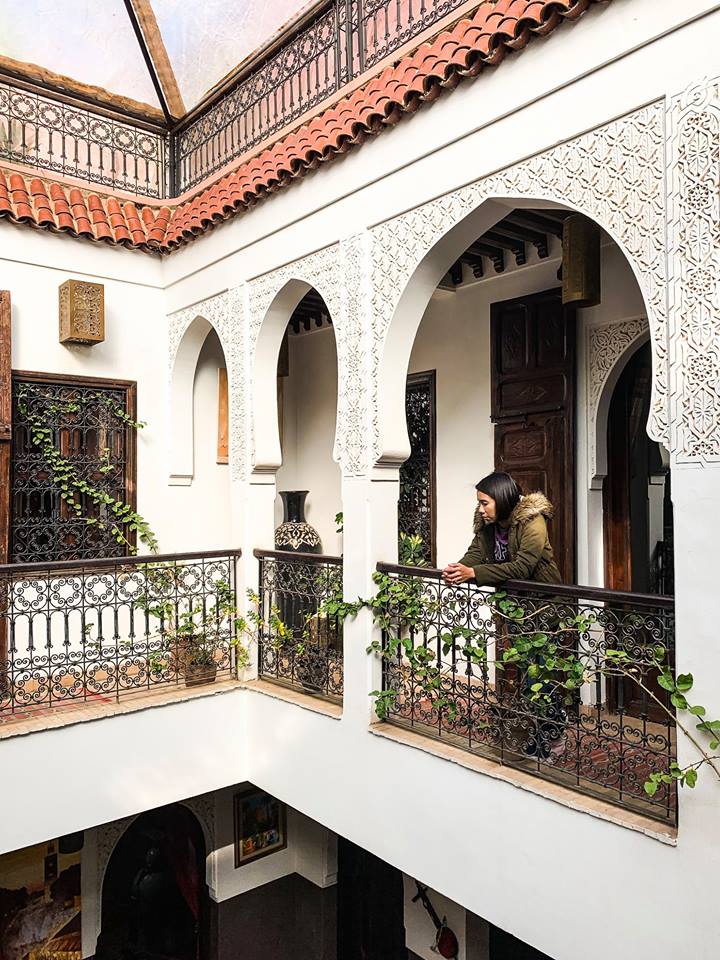 Below are the lists of things to do/look out for when you are at Marrakesh:
(1) Rely on your Google Maps to avoid being targeted by the young kids on their streets. The moment you looked lost, they will know and they will approach you to pretend to help with some tip in return. As mentioned in the previous post, do purchase the Orange Maroc SIM card and you can just depend on Google Maps when you get lost in their narrow winding streets.
(2) Visit the Bahia Palais which has countless rooms and courtyards at the heart of the sprawling example of nineteenth-century Moroccan architecture. It has stunning pieces of ornate decoration which can be found at every turn and every corner of the palace – even on the ceilings. Why this palace? Well, as the name suggest Bahia is translated as 'brilliance' and that's definitely not an overstatement. So you can definitely escape from the heat of the midday sun to the palace's shaded spaces and get lost in all of the intricate detailing.
(3) Visit the Bahia Souk which is just around the Bahia Palace. You'll just get lost and get to explore how the locals shop for their spices.
(4) Got naked in their Moroccan Hammam Spa! Moroccan hammams are part of many Moroccans' daily life. Similar to a Turkish bath, a public hammam is a steam room where people go to clean themselves. This is usually a weekly ritual and is considered a social activity in villages and towns, with men, women, and children all participating. Baths are separated by gender and many people will spend hours here chatting with friends. My advice, do one Hammam at the start of the trip, and once more before you leave Morocco! Its rejuvenating – seeing those dead skin cells peeled from you body! We were so inspired by the Hammam session that we end up buying the Hammam Scrub and the Black Soap at the Souk!
(5) Mesmerized by the Koutoubia Mosque (especialy during sunset)! The mosque is the largest mosque in Marrakech, Morocco which has a minaret, 77 meters high, includes an arrow and orbs. It was said to be completed under the reign of the Berber Almohad caliph Yaqub al-Mansour (1184-1199), and inspired other buildings such as the Giralda of Seville and the Hassan Tower of Rabat. Try to be in the area during sunset, it is beautiful!
(6) Sip Maghrebi mint tea, also known as Moroccan mint tea just like the locals! Ni barang baik lor, boleh potong kaki!
(7) Dine in at this gem – Dar Cherifa
Situated in the very heart of the souks, this building is a hidden secret, only found by the discerning and curious visitor. Well, we got to know about this place from our groupmate during our Sahara Tour. The meal can be pricey but it was the best tajine ever! The meat was so tender!
(8) Try as many Tajine(s) as you can. And if you can, do ask for their recipe! We love the simplicity of their egg tajine breakfast so much, that we requested for the recipe from the hotel manager!
(9) Enjoy Marrakesh International Film Festival in the middle of Jemaa El Fnaa. We were lucky to experience their Movie Festival for a couple of nights!
(10) Jemaa El Fnaa, where the nightlife is for Marrakesh! Jemaa El Fnaa is the big open square at the heart of Medina. Expect snake charmers, street entertainers and over-enthusiastic henna artists at every turn. Although it is a bit of a tourist trap, you have to wander around Jemaa el-Fna at least once. In our case, we were there every night! Grab some food from one of the street vendors in the evening, before heading up to one of the rooftop bars to watch the sun set over the action below. Feel free to timelapse if you got a good spot at the rooftop!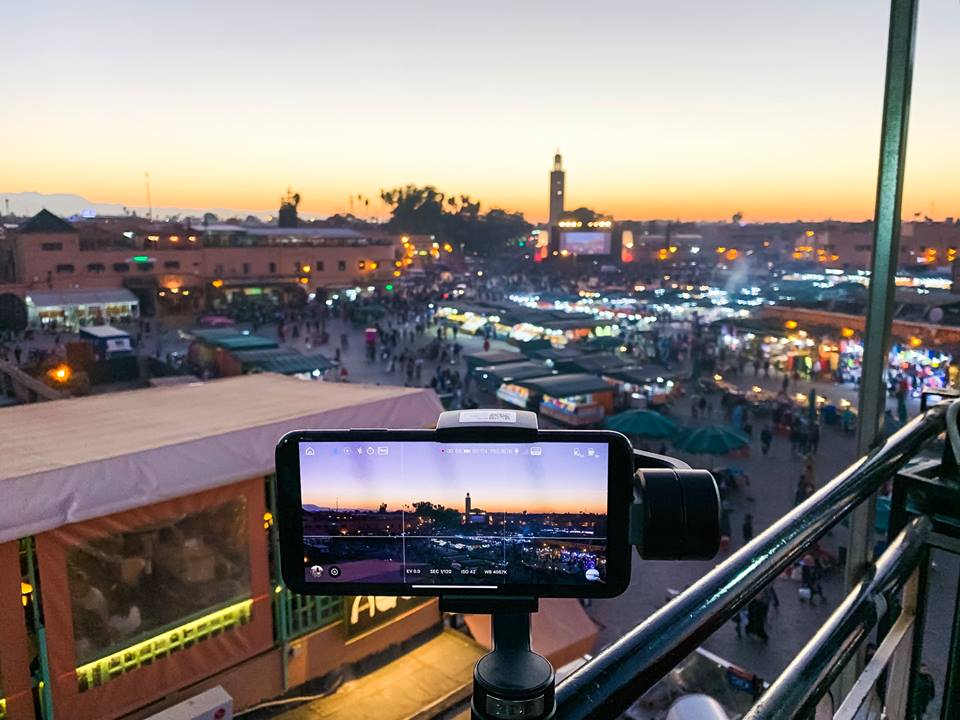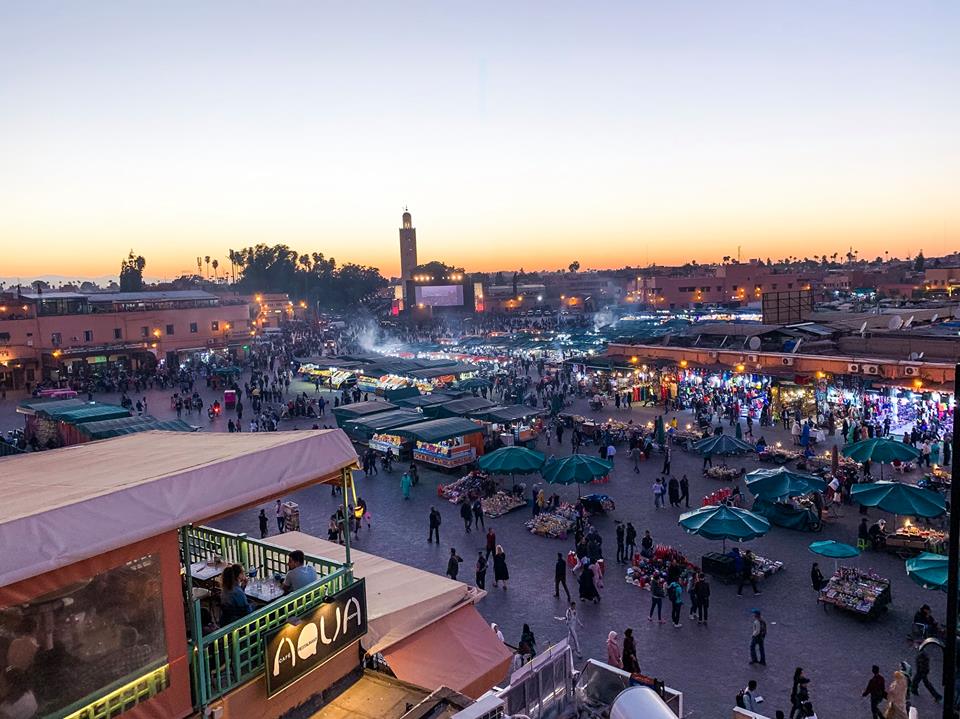 (11) Go big with the riads! Honestly, as we both get older, I am very particular of where we are sleeping and I must say that the next time I'm back in Morocco, I would splurge on accommodation! The Riads in Morocco is really one of a kind!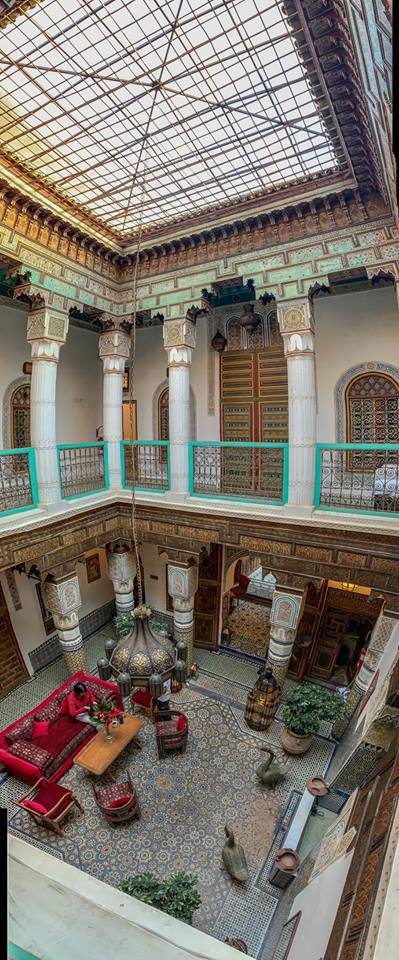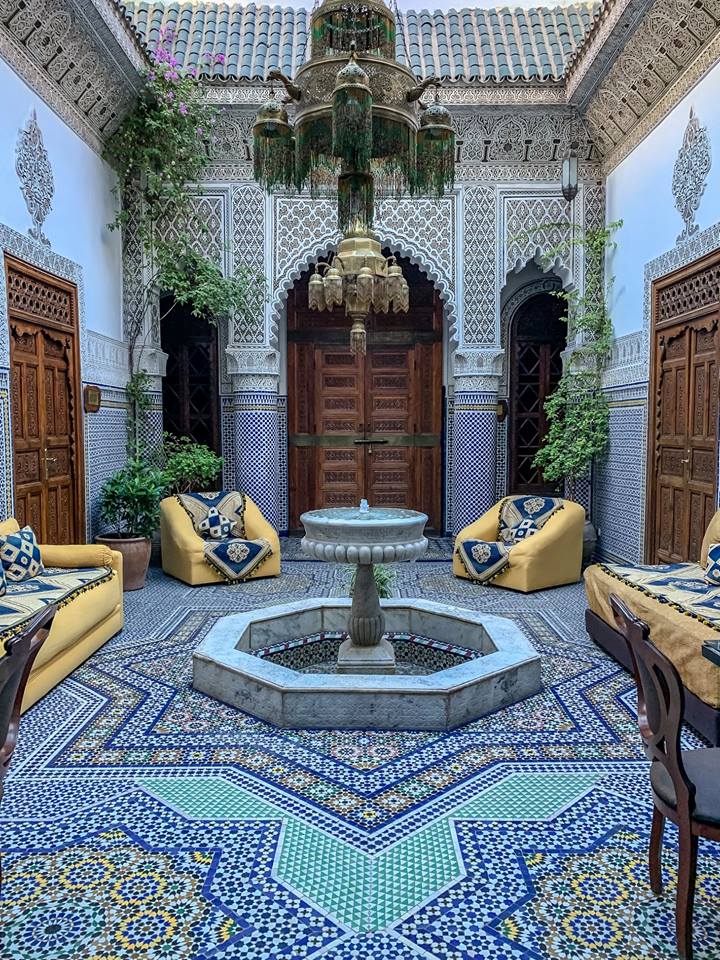 I've got alot more to say about Marrakech but this sums it all! All I can say is: we will come back Marrakech again and perhaps stay a lot longer here!