Day 6 to Day 17: South New Zealand
Kia Ora, as promised: another post for the Southland!
Day 6:
Since we checked-in very late last night, we planned to start the day later. Literally sleep in day. We were only ready at around 1130am. Remake finally dropped by to meet us before we set off to Abel Tasman National Park. He also recommended us to see the Split Apple Rock. Off we go!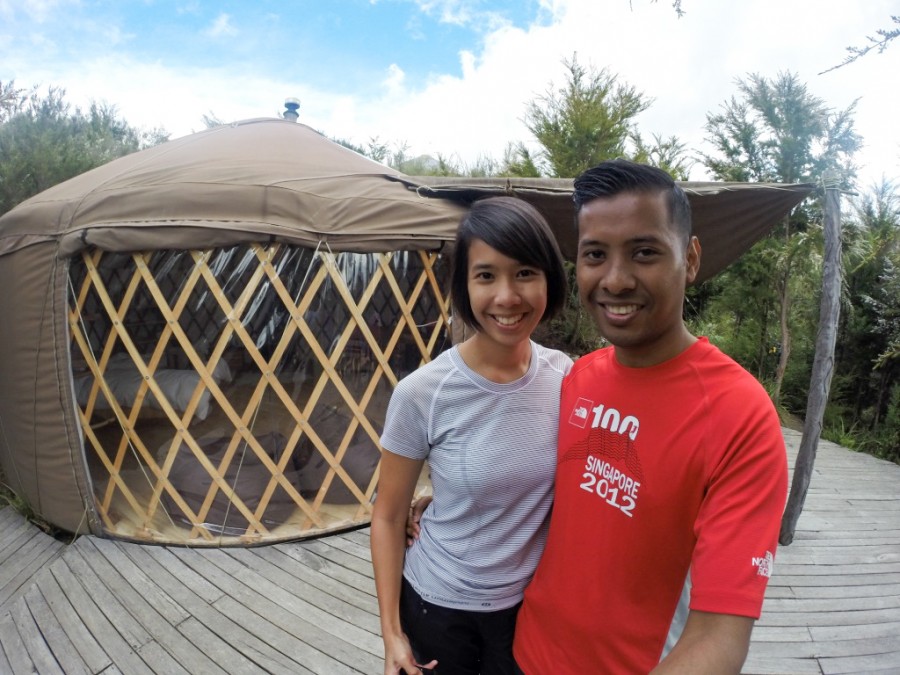 This place has lots of memories.
(1) We know we need to pass motion in the open (for this accommodation), so we always force ourselves to do the big business at the past few accommodations. But this asshole of ours just don't get it, still wanna pass motion at Choc Yurt. So we had to do it in the open and cover our faeces with sawdust.
(2) Irman was trying to lock me out of the yurt, but he ended up falling down like a nangka. So hilarious la this man.
(3) Irman said that the aglio olio cooked at this yurt tasted the best of all we ever cooked.
Day 7:
We kinda dread this day. We might have enough of 'national parks' plus the journey to Kahurangi National Park is so far (through all that winding road). To the point that our petrol almost finish! We had to rush to the nearest city to pump for petrol. We dropped by Westport where we had our lunch and Irman bought me a pandora charm that represents NZ – kiwi! That's it la, he needs to buy me more charm for every destination we head to in the future ;p The only thing we looked forward to was the next accommodation. It was the perfect house, really. I wished I could retire and literally have my life there. It is just too perfect!
Day 8:
Originally, we were supposed to get to the glacier followed by tracking on Hooker Valley Track to see Mount Cook. But then we spent quite some time to get to the Franz Josef Glacier, makes it bit too rush to trek to Mt Cook. Also, the weather is not as good to trek. So we swopped our itinerary. We decided to see the glaciers and go all over NZ to hunt for all the lakes such as Lake Hawea, Lake Wanaka, Lake Tekapo and Lake Pukaki. We also get to spot many lupins along the way, especially near Lake Tekapo. It is really beautiful!
Yes, we went around the central Southland just to see the lakes –  all day long! That's a whole lot of driving and a whole lot os petrol wastage too! So we head back to our accommodation (I believe it's the Stone-ish place, very dodgy very old place) just to pack for tomorrow and sleep. Absolutely can't wait for tomorrow's trekking!
Day 9:
We woke up quite early, drove down to Hooker Valley Track in the hope to see the beautiful Mount Cook. We were really hoping for a sunny weather and sure it is! We trekked up for about 4 hours. The view is – magnificent and worth the walk! The 3 suspension bridges are a beauty to the trek. The end of the trek is breath-taking! You will be amazed by the scenery, even got to see frozen ice lying on the surface. This was one of my favourite day walks that I have done. We had beautiful weather, which made it even more enjoyable! Anyways, after Mount Taranaki, we just had to do simple trekking to get ourselves ready for Mount Roys hike! So, this Hooker Valley Track is a good one to wake up our muscles for quite a fair bit. After the track, we head to Lake Hawea for our next accommodation in a small little box. I mean it, really small but still ever comfy!
Day 10:
On our 2nd Anniversary of our Courtship, we planned to hike up Mount Roys, all the way up to the peak and camp out for the night so as to see the stars on the sky; just like a canvas. So, we packed our tent, walking sticks, food, heat packs, extra change of clothes, water, tea, aglio olio and what have you. All this baggage cause us to slow down a little bit. Others who went up normally took about 3 to 4 hours to reach the peak, but it took us close to 6 whole hours! We had too many rest points, come on, give us a break –  our baggage was heavy!
Once we reached the peak, the view was worth all the effort! We could not have chosen a better day to do our hike, the sun was shining, once we got to the top the views were amazing. This was one of the highlights of our holiday in New Zealand and what is even better it was free. Not forgetting Irman proposed slightly before midnight.
After 13 years of friendship and 2 years of courtship, at 5177 ft, the man I love got on one knee and pop a question "Will you marry me?".
The whole proposal was funny actually (wait till we share with you in person, because this is top secret). I didn't expect him to propose. But he did. How he hid the glass box of ring? In the mess tin and he forbids me from touching his army bag! He kept on saying "I already pack nicely".
Of course, I said yes! No second thoughts at all.
Day 11:
Well, on the next morning, after our breakfast at the peak, we start to descend down to the carpark. It took us about 3 whole hours to go down. All I can say, WE MADE IT! We then head to Queenstown where Sofitel Hotel awaits us! Like seriously, Irwan Prinz Kales booked the right hotel! It was amazing, after a whole day of 'commando' yesterday. We were both so relieved to get a good bath before we start walking down the streets of Queenstown. we shopped for more souvenirs, had our lunch at Ferg Burger and get ourselves ready for stargazing at 1030pm! I didn't know that we could have been information overloaded by the guides in the span of 2 hours. But it was too cold out there in the open but very engaging and informative!
Day 12:
On this day, we planned for a trip to the Milford Sound.  The beauty of this pristine scenic destination, really amazed us. We even get to spot a rainbow by a rainfall! How is that even possible?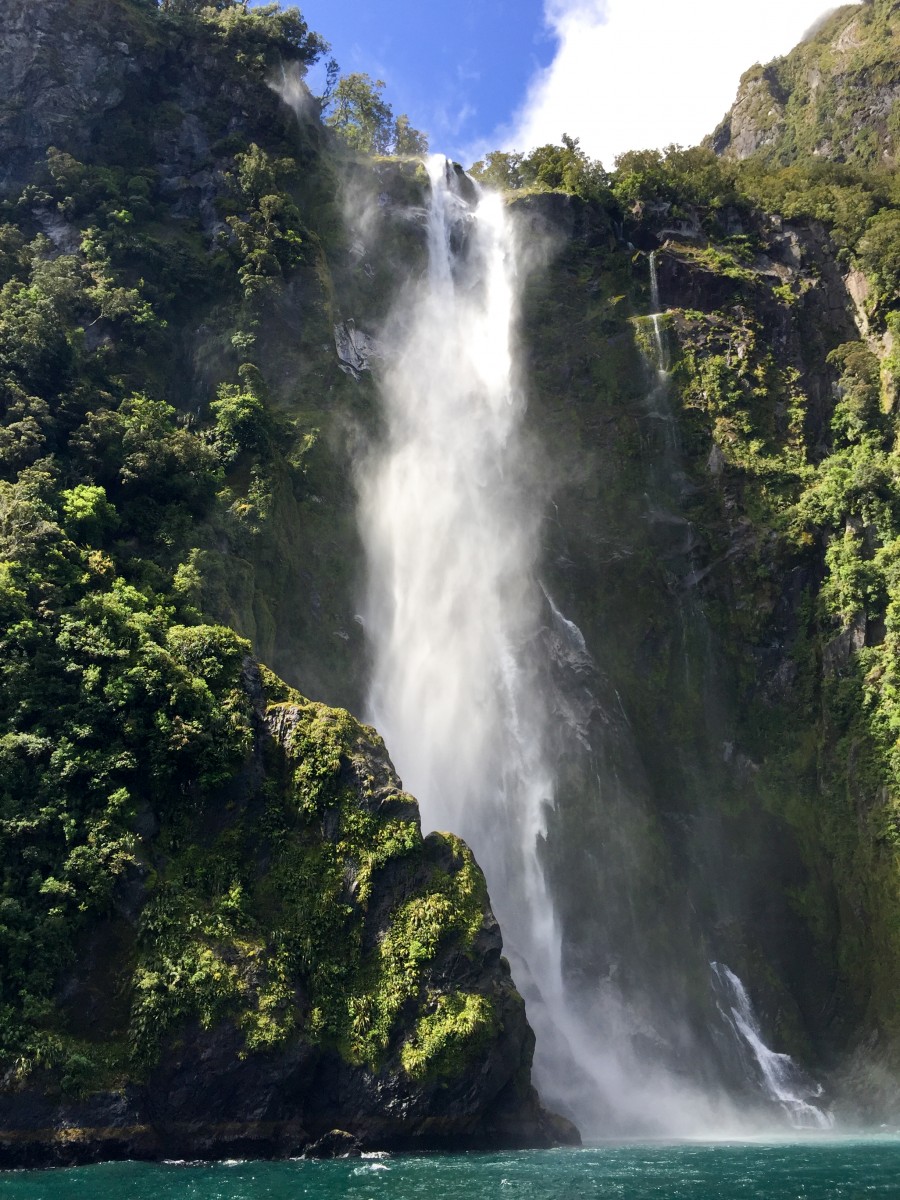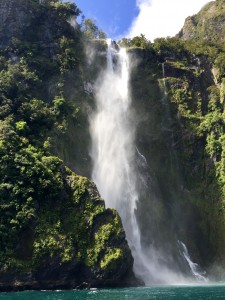 Day 13:
We had breakfast with Rusell and his lovely wife. It was indeed a majestic stay, they are really very accommodating to us! After which, we head down from Manapouri to Dunedin. Along they way, Shirley recommended us a Beach Cafe and so we hunt for it. Have I mentioned that we went everywhere and try as many Seafood Chowder?
Day 14:
Frome Dunedin, we drive straight to Christchurch for about 5 hours? Head to Novotel before finding some food on the streets! We took the tram to go round Christchurch! Not too bad!
Day 15:
This day, we ate like a pig, we when over to Allandale. But we decided to check-out late from Novotel and head over to Fishermans' Wharf at Lyttelton. The food is not that wonderful, but better than no food at all. After which we walked around the area and we were too late to experience their street market. By the time were there, they were all packing up. I got to try the street massage though, not too bad. I wished it was longer! Then, we checked-in to our accommodation at Allandale. We were kinda bored and decided to pop by Christchurch all over again!
Day 16:
Ahhhh this day – I would say that this particular day is the most 'suay'est day ever. We checked-out late, say around 12 noon. The car couldn't even start, so we had to call for Road Service Help. So we kinda wasted about an hour for that –  in the rain! Of course, we seek shelter in the car, with the owner's dog poking and barking at us! After that, we went for groceries shopping because we wanted to kill some time at Purepod by cooking/bbq-ing. The journey to Little River wasn't that great – winding road and guess what? We swerved so hard 360deg kinda swerve! I thought I am gonna die there and then. If we were on the cliff or there was an oncoming vehicle, that's it: Irman will not make it work, I will not make it to N Level Results and WE will be on the newspaper! Come on man Irman, drive safely! Tsk.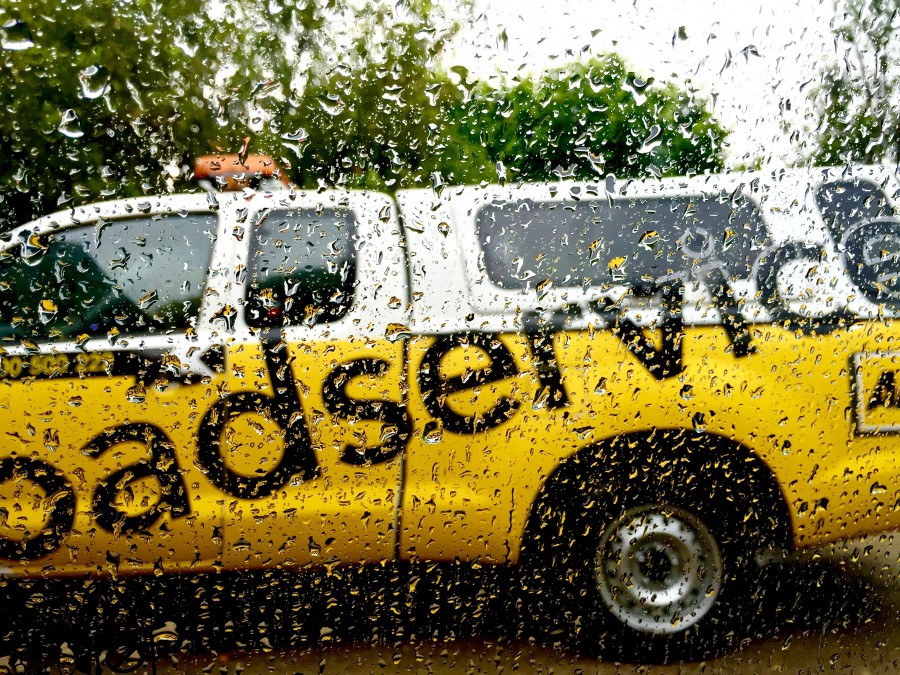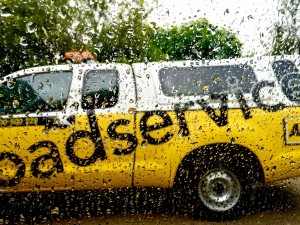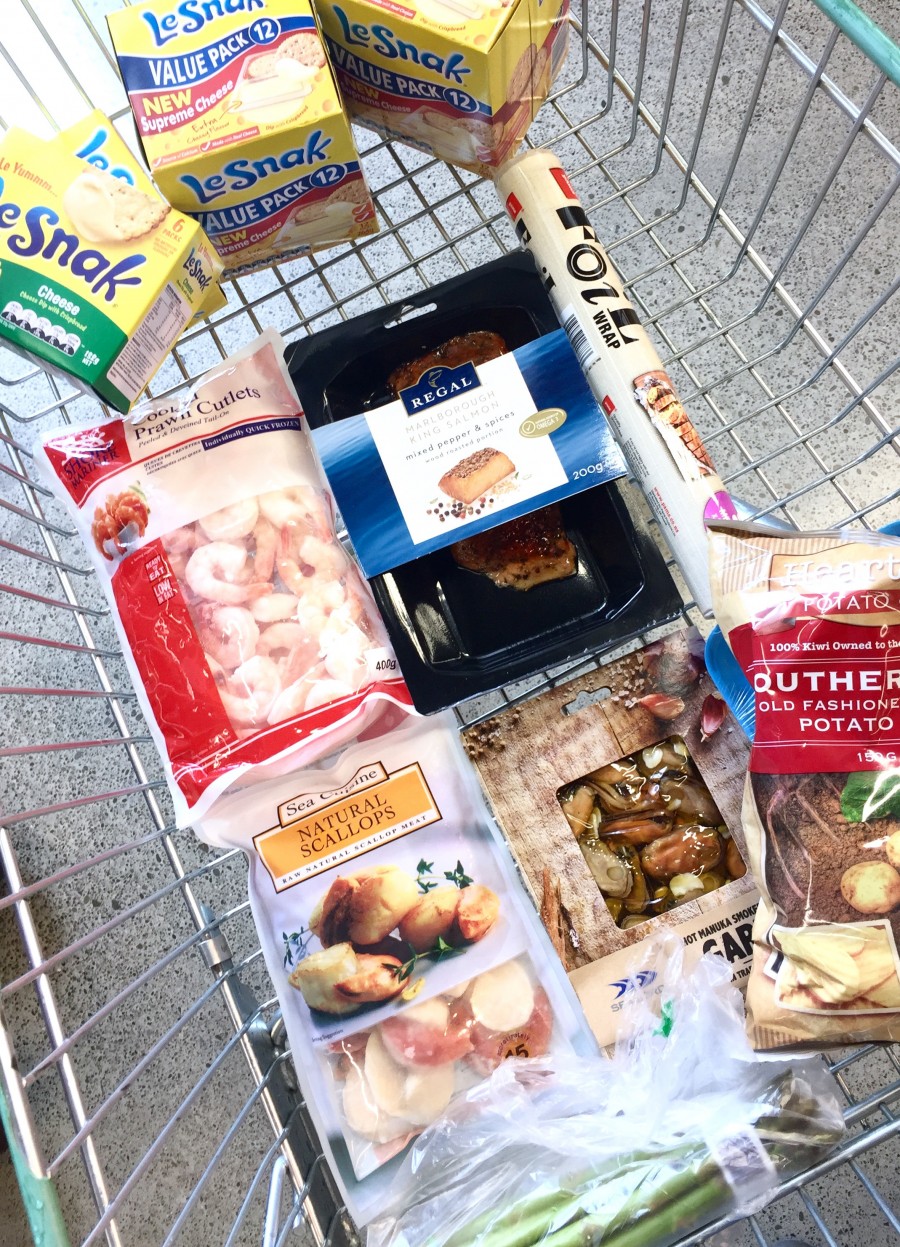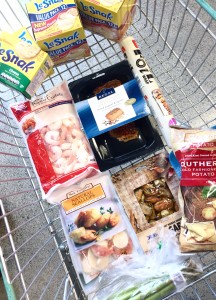 Anyways, our last accommodation was at Purepod. We parked our car and trekked for about 10mins to reach our lovely glass house. Once inside, all I can say is "Wow!". The view from the glass is virtually 360 degrees. One more thing –  I am so glad we bought raw food over! Because we were so hungry. And to keep us occupied (This PurePod is not suitable for those with mobility challenges. That means network is pretty bad up there.).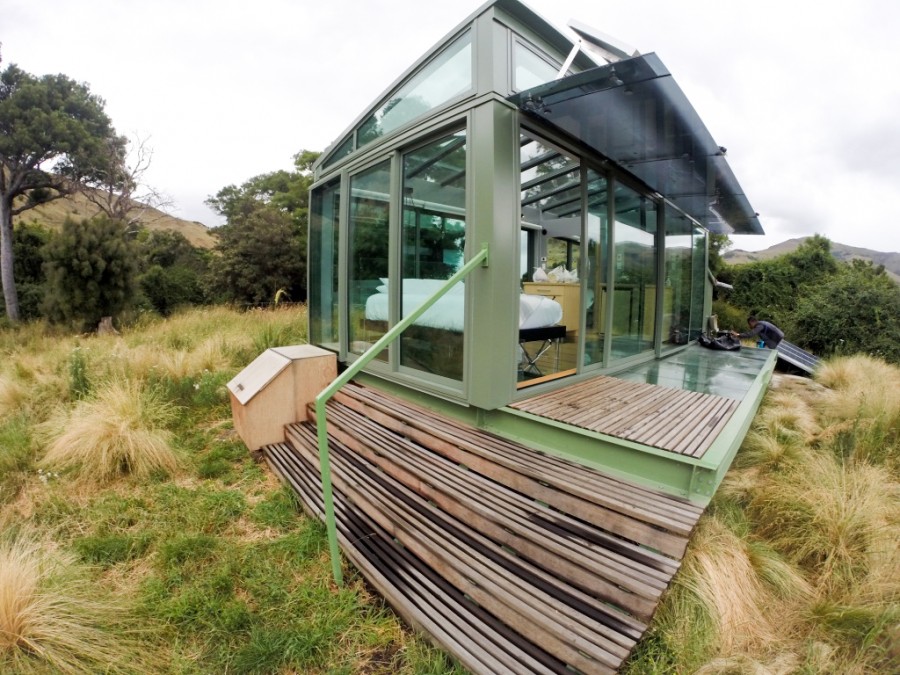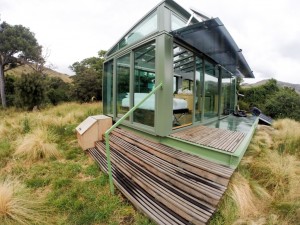 I am glad that we had (more than) enough food and drink to totally indulge in the isolation. So we ate and play 'tat' all night long. Yes, not forgetting someone was dancing in the glass house, and almost slipped. HE slipped. Soon after we looked (admired) at the stars and just call it a night.
In short, this road trip is by far the best trip ever. Our first self-planned holiday. I think I left my heart there in NZ. Wah piang, how to start working? 🙁
Okay now, where to next? Hmm.