Aglio Olio Made with Love
Irman loves this dish and therefore, I will cook it from time to time only because I love him.
Ingredients needed:
– Spaghetti/Penne (your choice)
– Olive oil
– Large prawns
– Garlic (chopped)
– Chili padi
– Parsley (finely chopped)
– Salt
– Black pepper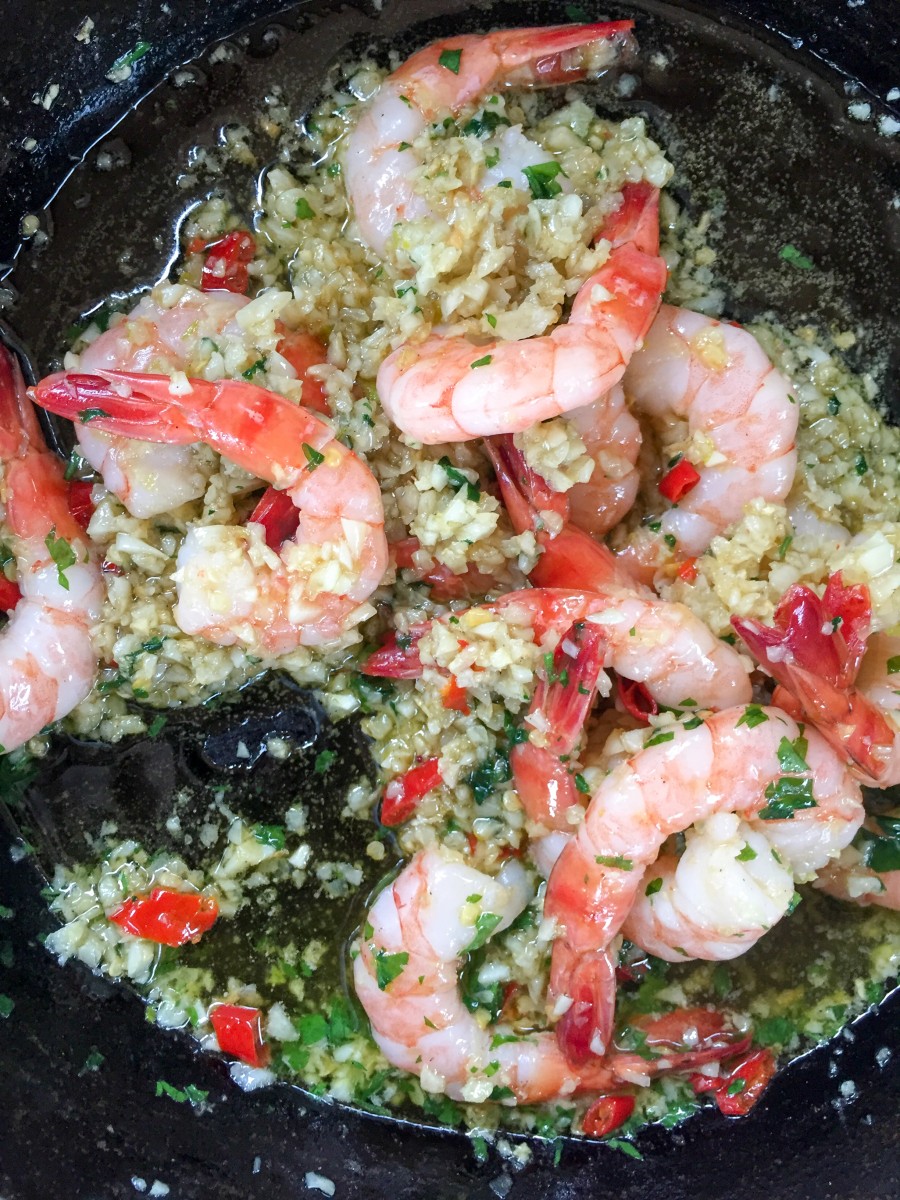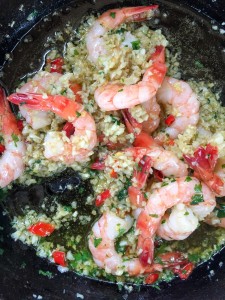 DIRECTIONS
Bring a pot of water with 1 tbsp sea salt to a boil.  Cook pasta according until al dente. Drain and set aside the pasta, reserving some of the pasta water if not making prawn stock.
Remove the shells and veins from the prawns. Add the prawns heads and shells to a small pot with just enough water to cover them (I use about 150ml water), bring to a simmer for about 3-5 minutes to make prawn stock. Strain the stock and set aside.
Add olive oil to the sauce pan with the prawn juices and browned bits. When the oil is heated, add garlic and chilli. Saute until the garlic turns light brown.
Turn off the stove. The garlic will continue cooking in the hot oil on its own for a few more seconds in the hot oil, until they turn a lovely golden brown.
Add cooked pasta, cooked prawns, about 2 tbsp of prawn stock, chopped parsley and remaining butter (cubed) to the garlic & oil mixture. Stir to coat all the ingredients evenly. Season with sea salt and freshly cracked black pepper.